Mennonite Research . . .

North America became the destination of choice for Mennonites as early as 1683. The appeal of religious freedom and free farmland influenced their decision to leave South Germany and Switzerland to seek out the "New World" in the State of Pennsylvania.
The arrival of Mennonites in Canada goes back to the late 1770s. The Swiss Mennonites left Pennsylvania and crossed the Niagara River to settle in
Canada. During that same time period, about 2,000 Pennsylvania Dutch, as they became known, left the United States to settle in Canada. Free land and avoiding military service in the American Revolution were motivating factors to head north to Canada.
Others such as Gerhard Wiebe led German Mennonites from Russia in the 1870's and 1890's to Manitoba's East and West Reserve, then onto Saskatchewan.
Some Selected Resources are listed below for Mennonite research: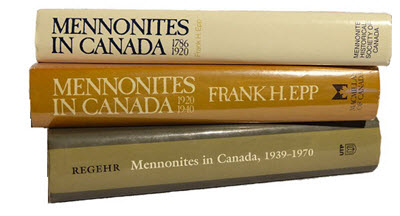 Selected Resources: