Relatively Speaking
Relatively Speaking represents one of the major benefits of membership in the Alberta Genealogical Society!

I was delighted to receive my electronic version of RS and promptly proceeded to read most of it on my tablet. Please pass my compliments on to your editorial board for a very informative, entertaining journal.

—Jean, Grande Prairie

A member of AGS, ... I am so impressed with the latest issue of Relatively Speaking. It is a page turner, hard to put down.

—Susan, Edmonton

Content

Each issue of Relatively Speaking includes informative and entertaining articles concerning individual family history stories as well as advice on sources of genealogical information and methods of research. Summaries of the titles of past articles along with lists of contents for issues can be found on the website. Simply click on the year of interest to the left and then select Summary of Feature Articles for the particular issue.


A selection of some of the more notable stories published over its 40-year history can be found under Stories on the website.

RS Mission Statement

The journal's purpose is to support the objectives of the Alberta Genealogical Society by providing for our readers with:


a regular, attractive, quality periodical,




interesting articles that demonstrate research methodology and resources,




timely, accurate information on family history and genealogy




resources and events, and




a forum to post queries and exchange information and research tips.

Publication & Delivery

The journal is published quarterly in February, May, August and November. The publication is currently delivered in print form and by electronic means. Beginning in late 2016, Relatively Speaking was delivered to all AGS members in digital format (PDF); and, those specifically subscribing to the print edition received copies in both formats. Members still have an option. AGS Members may read the current and the last four years of the digitized RS on the Members Area pages of the website.




Submissions

Submissions are welcome from anyone interested in family history. A style guide for authors can be found here that offers advice and assistance as to size, accompanying images, references and subject matter. We especially encourage articles appropriate to our Mission Statement, in particular those that demonstrate how writers arrived at their conclusions and that show the sources of their data. Contact the Editor for more information on how to get your story published.





Current issue:

Our August 2017 issue is about "Welcome to Alberta". You will discover an array of articles about individuals and families who settled the Province of Alberta - stories of immigrants who came from the province of Ontario, United States, China, Germany, and the province of Saskatchewan. This issue also highlights a how-to article on caring for family photos, an article focusing on entrepreneurial spirit and a Visiting Alberta's Past segment. As well, there is coverage of the April 2017 AGS Conference plus a listing of the awards presented at the AGS Annual General Meeting that same weekend.

Upcoming themes:

November: Looking ahead, the theme for the November issue is "Holiday Homecomings". Everyone has stories of holiday traditions within their family. Perhaps you have a story about a serviceman or woman who returned home from the war for Christmas. And, as always, articles on other topics are welcome. Deadline 1 October 2017. Please submit articles and photographs to rseditor@abgenealogy.ca

February: "Love Stories/Weddings" What kind of wedding/marriage did you ancestors have? Was it a love match, a convenience or an arranged marriage? What were the family traditions, rituals, church activities, food, parties? Was Grandma a 'war bride'? Did they come to Canada together or did she and children come later? Send to rseditor@abgenealogy.ca





Please NOTE : Relatively Speaking Editor
AGS is looking for an Editor for this award winning Journal. If you have the interest, qualifications, leadership skills and the time to work with a team of volunteers to produce this quarterly Journal please contact AGS President Bob Franz. president@abgenealogy.ca

2017 August issue







Featured Articles




Crossing Borders: The McCormick / MacDonell Family



Retlaw and Bark Ging Wong's Razor


Sixty-five Years Ago: Leaving Germany and coming to Canada

Ye Olde Genealogy Faire—2017 Conference

In the Name of Drusilla

Taking Care of Your Family Photos

Visiting Alberta's Past: More Than Just a Pretty Name

The Crozier Brothers and Their Entrepreneurial Ventures











Summary of Contents

(Past issues)

Commemorative Issues


2013, Relative Speaking Celebrates 40 years of publishing
2010, British Home Child
Feb/May 2005, A Tribute to the Irish!

Aug/Nov 2005, Homesteading on the Prairies












Relatively Speaking. AGS is looking for a volunteer editor for this award-winning Journal. If you have the interest, the qualifications, leadership skills and the time to work with a team to produce this quarterly, please contact us.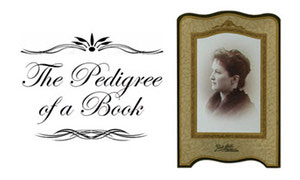 Monday, August 15, 2016
Sometime ago, a renovation crew was preparing to do some work on an old house in Wetaskiwin. During their groundwork they found an old photo album in the attic. In fact, a crew member is the son of a Wetaskiwin member. Find out what happened to the album.
Copies of all back issues of Relatively Speaking are available for purchase: $6.50 per issue or by box set (complete volume year) for $25 ... Read more...