The President's Message
February 2018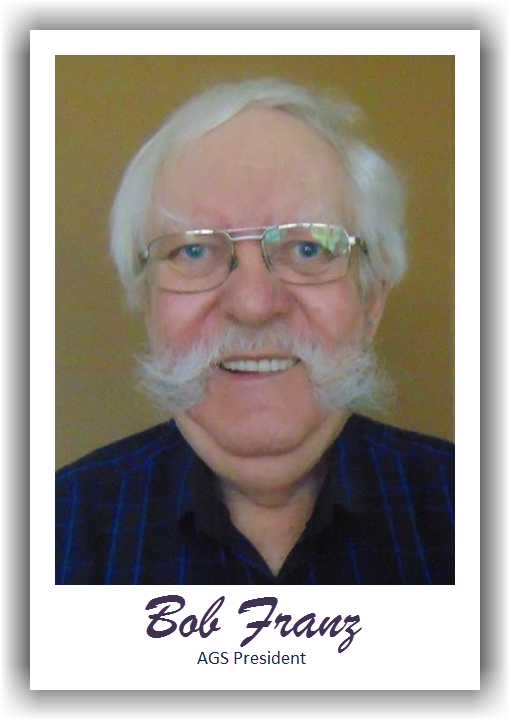 There are two trends occurring today that have caused me to assess what I am doing as a genealogist. The first of these is the destruction of statues around the world. When the Taliban blew up the ancient monuments in Asia I felt a great sadness. I had never seen them, probably would never have, and now definitely will never, but their obliteration from the face of the earth disturbed me. The removal of civil war statues, flags and other monuments in the United States is not dissimilar, and nor are demands here in Canada that we removed the statues of leaders of our past and demands here in Alberta that we remove the names of people now in disfavour from our bridges and schools because of some belief or action of theirs with which we now do not agree.
We have always had revisionist historians who have contested mainstream or traditional views of the past. That in itself, I think, is good. It causes us to freshly judge historical events and put them into a proper perspective. Unfortunately many of those practicing historical revisionism are minorities who have the most to gain and the least to loose in challenging the status quo and do not wish to bring balance to our historical record, but rather to replace it with their own view, to establish a new status quo, to create a paradigm shift. That, I feel is wrong. An awakened interest in areas historians have slighted is one thing. It enriches our understanding of our past, of the times our ancestors lived in, but it is also subject to trivialization, outright falsification, and promotion of self-interests. As family historians, we must guard against being influenced by the zeitgeist, the spirit of the time. Legitimate historical revisionism entails the refinement of existing knowledge about a historical event, not a denial of the event itself or the denial of the good that accompanied the bad. Much of our historical data has been lost by natural means. We run great risks when we purposefully destroy monuments to our past. As family historians, we need to speak out against revisionist history when it seeks to present a past just as biased as the one it wishes to replace and to destroy evidence of its very existence.
I was told one of my grandmother's uncles was an expert with the bull whip. Every day he went to the barn with his whip and his daughters and practiced popping the buttons off their blouses. Sometimes he missed. That is the price you have to pay if you are going to be an expert and keep in practice. Should I remove all photos of this great-great uncle? Deny he existed? Ignore the good things he did for his family and his community? I certainly do not agree with what he did, but it would be foolish, and wrong, to not commemorate his existence. It would be wrong to take his actions out of context with the time in which he lived, or the customs and beliefs of his friends and neighbours.
Which brings me to the second trend of today, that of apologizing for our past and for the deeds of those who came before us. Should I apologize for the behaviour and personality of this ancestor I have never met, nor was ever known any living relative today? To whom should I apologize? To the descendants of his long dead daughters? Why? How can I judge his frame of reference knowing little more about him? What he did was wrong in my eyes, but of what value would it be for me to apologize for his behavior? Is that any different from apologizing for the action of a political leader long dead and whom I never knew for actions or beliefs that I disagree with today? Perhaps if I had lived in his time I would have agreed with him. Yet today we are ready to make such apologies, and to accept them, especially if they are accompanied by monetary compensation. Will my great-great-grandchildren be asked to apologize to and compensate some segment of our population for the actions of our current politicians? Would that be right? As a family historian, I think we need to exercise caution when we begin interpreting yesterday's history under today's standards, and as genealogists, I think we need to let our opinions be known.
This is Bob. What do you think?
Robert "Bob" Franz
AGS President
Back issues of Bob's Presidential Messages