AGS Research Services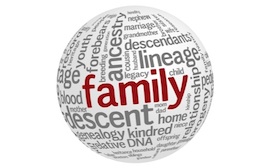 The AGS Research Services Committee, can assist with your Alberta family history research. Photocopying and postage costs will apply, and a contribution to the Society for the volunteer assistance would be appreciated.

Research questions relating to a specific area of Alberta, may be redirected to a localized AGS Branch.

Please fill in our contact form below and tell us what you would
like help with. Someone will reply as soon as possible.
AGS Research Services Committee
Mail us:

Alberta Genealogical Society

AGS Research Services Committee

#162, 14315 ‒ 118 Avenue NW

Edmonton, Alberta T5L 4S6

Email us:

research@abgenealogy.ca

Phone us:

(780) 424-4429




We encourage you to use our contact form below. You can upload images and documents.