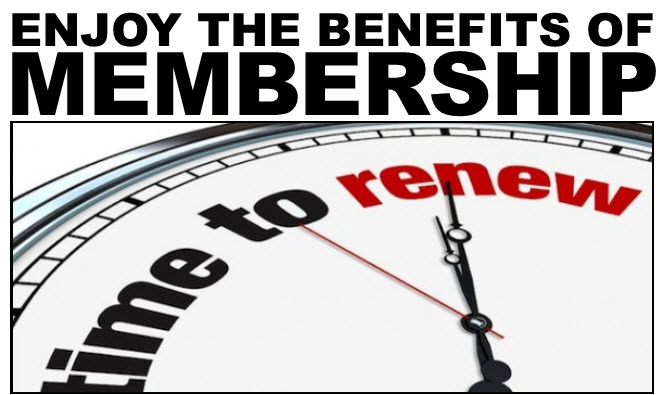 The Alberta Genealogical Society would like to extend its sincere appreciation to all individuals for their support. After all, without your generous and dedicated participation, inspiration and individual talents the Society would cease to exist.

Your membership enabled us to accomplish so much this year.
The Alberta Genealogical Society presented the Ye Olde Genealogy Faire Chaired by Lianne Krueger and several wonderful volunteers who bonded together from multiple AGS Branches across the province, ardently demonstrated what people can work together who think alike. The conference was held between 21-23 April 2017 at a new venue the Radisson Hotel & Convention Centre, Edmonton, Alberta. Over 285 people attended the two-day event, with 129 individuals registered for pre-conference tours. The Society brought notable authors, historians and specialists from across North America who enlighten the audience with presentations on Canadian, Quebec, British, Irish, Scottish, East European, Czech genealogy, DNA technology, FamilySearch, WDYTYA, WWI, Social Media and so much more. When opportunity rose, attendees took advantage of the Exhibitor's area viewing art, cultural and historical displays, purchasing vendor's wares and attending 15-minute workshops. Top speakers were: Diahan Southard from Florida presented five sessions on DNA, Kyle J. Betit (Utah) presented a session on Who Do You Think You Are?, Ancestry DNA and Irish research, plus Gena Philibert-Ortega from sunny California presented on researching women. This conference was the first time the syllabus was produced in full-colour electronic format (PDF) and made free to all conference attendees. Those wanting print copies, 140 (coloured covers, B&W interior) were published as a soft-cover coiled-bound 162pp. booklet which sold out the first day. The syllabus was beautiful and well received. Reference copies can be found in most Branch Libraries, and the evaluation of the 2017 AGS Conference is located in the Members Only section on the AGS web. More regarding the 2017 AGS Conference Ye Olde Genealogy Faire can be read in Lianne Krueger's article published in the August 2017 issue of Relatively Speaking, page 22.

In May 2017, the Lethbridge Branch celebrated their 40th Anniversary on 13 May 2017. The branch hosted a buffet supper at Parkbridge Estates. Guest speaker was John Althouse with "Stories All Around You". In attendance were several past and present members. On 3 June 2017, the Branch featured an all-day workshop: Genealogy at the Bridge with guest speaker Patricia Ryan from Saskatchewan. Sessions included: The Hidden Half of the Family, The Curious case of Johnston McNiece and Finding New Friends and Old Relations.

Educational courses were taught province-wide: Fort McMurray "Beginner DNA Workshop" by Laverne Cormier; Wetaskiwin's "Genealogy in the Morning"; Edmonton's "Tracing Your Family Tree" course, French-Canadian and Charles Denney Workshops and more. Several presentations were in full attendance.
Several individuals from across the provinces travelled with the Medicine Hat Branch on Carefree Express Motorcoach to the five-story Family History Library in Salt Lake City, Utah. The group departed Medicine Hat on June 4th returning the 11th. Upon arrival, the group had six full days to research millions of free-to-access genealogical material from around the world.
Fort McMurray Branch launched their new website under the AGS Web Umbrella in early September. Their specialized collection includes records for the Hudson Bay Company (HBC) forts in northern Alberta, Lac La Biche Mission records, Newfoundland censuses and more. Find out more by perusing the Fort McMurray Branch.

Many Branches continue to compile and index newspaper obituaries and transcribe grave markers. Other Branches such as Wetaskiwin publish members memories found at the Wetaskiwin Branch website; and find out more about Medicine Hat's scanning the old Alberta Government Telephone (AGT) project. Continuing results and new scans can be found at http://mhdgs.ca/phonebooks.html

The AGS website and Branches under the AGS Web Umbrella received over 22,000 viewers, most from Canada, and several from the U.S., UK, Germany and Australia at 2016 year-end.

We're proud of what we've been able to do so far, and we could not have done it without you! With your help, we are looking to do more.
For 2018, we need your commitment even more to accomplish greater things:
Developing a new database structure and migrating the Cemetery database. It will be similar to Grande Prairie's Gravemarkers of Northwestern Alberta database found at http://www.abgenealogy.ca/view-cemetery-index
Sponsoring our one-day 2018 AGS GenFair scheduled for 21 April 2018 in beautiful Camrose, Alberta.


And so much more. Join us!
Please consider renewing your 2018 AGS Membership early.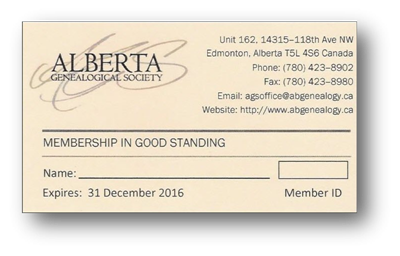 Memberships, research services and government grants pay only a portion of the Alberta Genealogical Society's operating expenses. We depend on support from generous individuals like you to help fund our library collections, host conferences and special workshops, to continue ongoing genealogical projects and so much more.
Our 2018 membership campaign starts October 1st.
Memberships run from January 1st to December 31st and we cannot afford to lose you.
Renewing is easy. Members have several options in renewing:
online using Become A Member or the AGS Store

downloading our new 2018 Membership Application Form ›

email or phone the AGS Office and receive it by email.
Members can pay in person or by regular mail to the AGS Office. Payments can still be made by cheque, money order, credit card, phone order or with cash if paying in person.
Note
: Unless the current year is specifically requested, membership dues paid after September 30th will be applied to the following year. Need more information regarding AGS Membership Benefits? Go to
Become A Member ›
Once again, the Alberta Genealogical Society would like to extend their sincere appreciation for your continuing support. If you have any questions or concerns please contact the AGS Office at (780) 423-8902 or email AGS Office ›
We love to help!