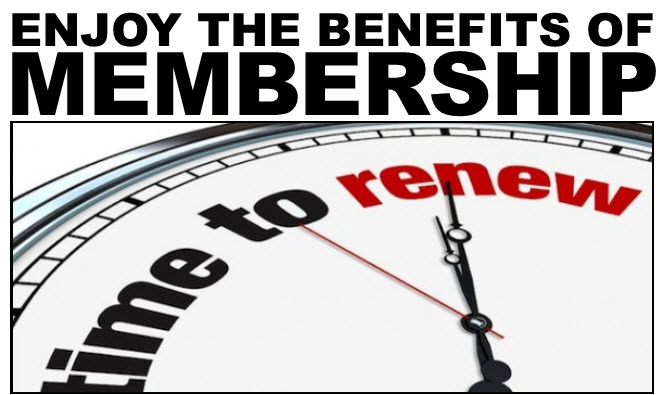 The Alberta Genealogical Society would like to extend its sincere appreciation to all individuals for their support. After all, without your generous and dedicated participation, inspiration and individual talents the Society would cease to exist.

Please consider renewing your 2020 AGS Membership early.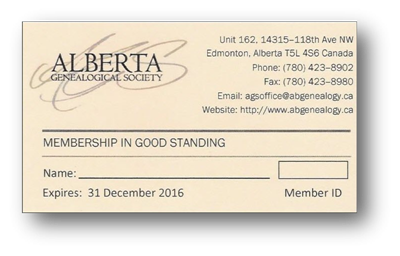 Memberships, research services and government grants pay only a portion of the Alberta Genealogical Society's operating expenses. We depend on support from generous individuals like you to help fund our library collections, host conferences and special workshops, to continue ongoing genealogical projects and so much more.
Our 2020 membership campaign starts October 1st.
Memberships run from January 1st to December 31st and we cannot afford to lose you.
Renewing is easy. Members have several options in renewing:
online using Become A Member or the AGS Store

downloading our new 2020 Membership Application Form ›

email or phone the AGS Office and receive it by email.
Members can pay in person or by regular mail to the AGS Office. Payments can still be made by cheque, money order, credit card, phone order or with cash if paying in person.
Note
: Unless the current year is specifically requested, membership dues paid after September 30th will be applied to the following year. Need more information regarding AGS Membership Benefits? Go to
Become A Member ›
Once again, the Alberta Genealogical Society would like to extend their sincere appreciation for your continuing support. If you have any questions or concerns please contact the AGS Office at (780) 423-8902 or email AGS Office ›
We love to help!