---

Above individuals consist of AGS Society and Branch Presidents, AGS Branch Youth Coordinators and Youth Facilitators. From (L-R) back row: Melvin Bender, Sonya Miller, Ed Hall, Gloria Cathcart, Patty Caputo, Alice Hoyle, Susan Haga, Bob Franz, Claudine Nelson. Front (L-R): Tammy Grantham, Iris Dunham, Maxine Maxwell, Lianne Krueger, Marion Rex and Doug McLeod. Center through Skype: Laverne Cormier.
Each Branch Coordinator received a box of marvelous goodies! Two youth resource booklets written by retired educator, John H. Althouse; several children's books to compliment Mr. Althouse's study-units, certificate packages and more.

---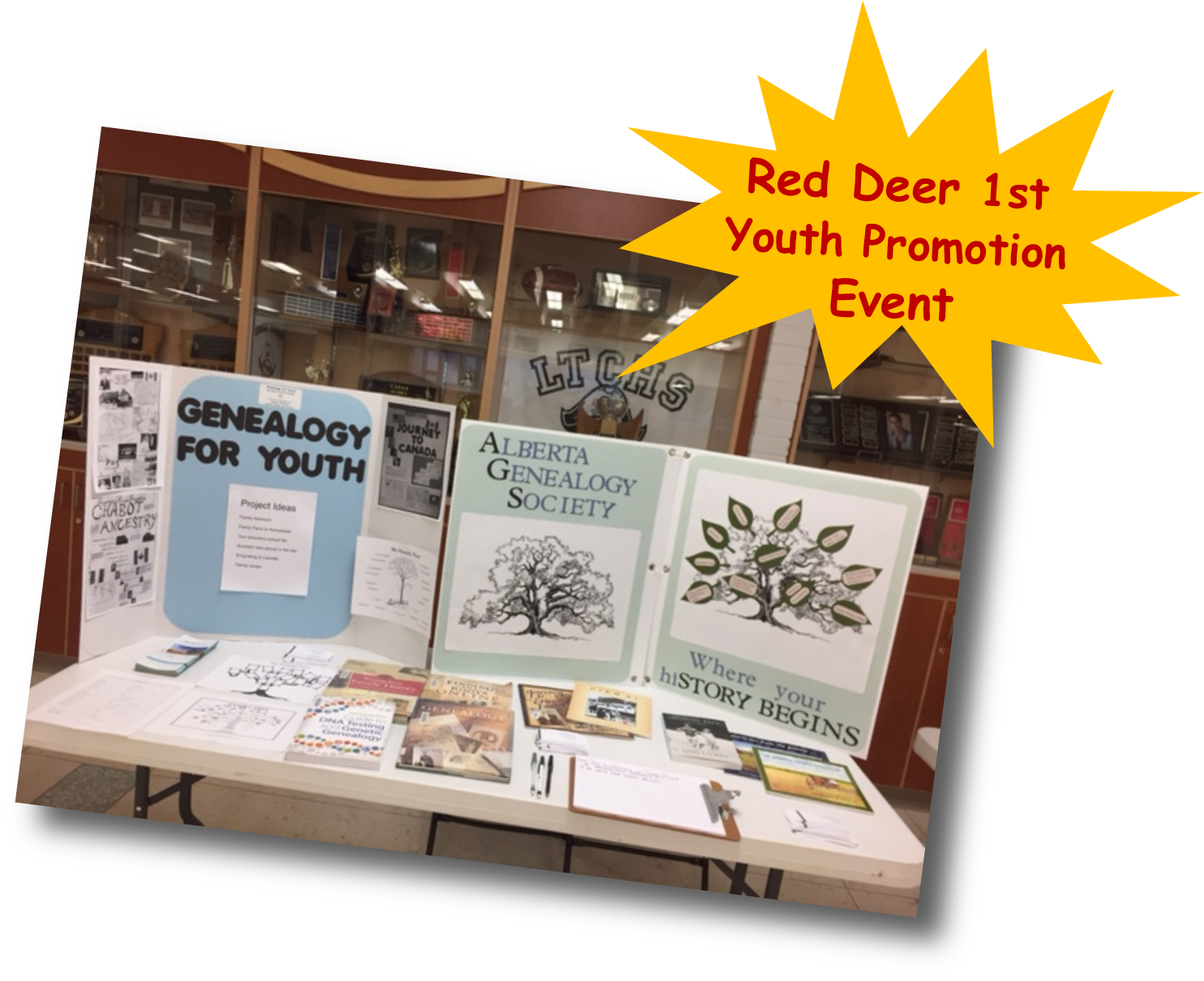 Brief Summary of the Youth Workshop
23–24 September 2017
by Gloria (Kennett) Cathcart
The 11:15-12:00 Session by Marion Rex to the AGS Board and Branch Youth Coordinators introduced the Canada 150 project, provided a job description, outlined the responsibilities of the Youth Coordinators for Canada 150 Grant, presented a timeline and gave information on the writing and delivery of the follow-up report for Canada 150, Youth Coordinators and Relatively Speaking.

The four-hour afternoon presentation was based on the material prepared by John Althouse, projects done by Marion Rex and by myself. It started with Marion Rex fielding a few questions and giving further explanation. Then before we let Marion go back to the Board meeting she did a PowerPoint (PPT) Presentation on a family heirloom. I followed this up with another Heirloom PPT. The Family Home was the next topic, showing seven generations of homes in one family line. It illustrated the home, provided some information on the family and included a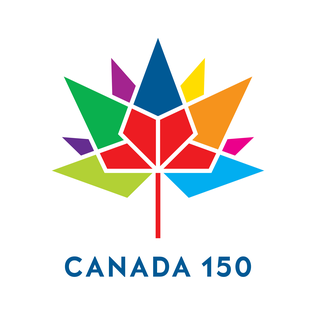 lineage chart of the seven generations. Then the church and next the school was used as the focal point, showing how a family could be traced and charted. Even the topic of Animals in The Family was used.
Work, Emigration, Immigrants, Transportation and Communication were also discussed with varying degrees of detail. Each of these related to changes through the years and the generations of our family history. Always a family tree, whether simple or complex was encouraged.


On Sunday morning, our three-hour session started with a number of "Cemetery Activities" – some for children and some that lend themselves to all ages. Suggestions on activities that could be carried out with a family reunion group as well as a number of ideas for a Remembrance Day activity were included.

Two more themes, All About Me and Pioneers, were presented by PPT, and these met with keen interest. The All About Me theme can be carried out with fairly young children as well as those who are older.

Throughout all of this, we took time for questions and discussion. All participants present contributed wonderful ideas of activities that could be done with youth. Let's look forward to great things with our youth.
Red Deer Photos:
Photos were taken at Lindsey Thurber High School, Red Deer, Alberta at their 3rd Annual DYEversity Relay held on Tuesday, 26 September 2017. "Every Step Unique". (Right: Courtesy of Sonya Miller). This event was created as a means of celebrating and promoting the diversity of the Lindsay Thurber school community, as well as to help even-out the playing field for all students in our building. The main event is for all students to run through dye and colour their T-shirts etc. New this year was the Youth Genealogy booth developed by Sonya Miller. 1700 students participated having to stop at each booth and answer a question. Twenty students signed up for Sonya's Youth Genealogical project and looking forward in following up with the young people soon. (Left: Courtesy of Murray Crawford, Red Deer Advocate)

Read more at:

École Secondaire Lindsay Thurber Comprehensive High School http://lindsaythurber.rdpsd.ab.ca/DYEversity.php
Murray Crawford, "Red Deer Genealogical Society Wants Youth to Ask Themselves Where They Came From," online, Red Deer Advocate (Red Deer, Alberta), 26 September 2017 (http://www.reddeeradvocate.com/news/red-deer-genealogical-society-wants-youth-to-ask-where-they-came-from/).
Online Articles & Forms

Careful planning and note-taking will keep you aware of your genealogical objective and the facts. It will help you plot the next steps in your research. Hopefully the AGS basic guide "Planning is Your Friend" will help get you started to self-discovery.
First Steps—Family History Begins At Home › written by Genealogy.com, the article refers to searching your house, recalling family events, memories from your elders and previous research compiled by others. Learn more to finding your treasurer ancestors.
Interviewing Mom and Grandma—Oral History Tips › written by Sharon DeBartolo Carmack, CG. Learn the secrets about interviewing your relatives and putting your "victims" at ease.

How to Cite Sources › written by John Wylie. Learn the basic format in how-to record where you found your information and it's importance.

Genealogy Toolkit for Teachers and Students › provided by Library and Archives Canada, the "toolkit" offers guides to help teachers and students understand how to use primary sources, conduct Internet searches and many other topics to improve research skills.

How to Access the Canadian Census Records › developed by the Victoria Genealogical Society, gives instructions and tips for finding the 1901 Canadian census information. Free sites to Automated Genealogy; and the Library and Archives Canada website to 1825 to 1916 census records.

Genealogy and Family History Glossary › Definitions provided by Library and Archives Canada.
Glossary of Genealogical Terms › Definitions provided by the FamilySearch Wiki. Family history certainly has its own language. Many terms are unique to this field of learning.
Online Research Tools
Websites listed below are subscription free, and can assist when finding new information about your ancestors.

Family Search › A wonderful site to research for historical records: birth, christening, marriage, death, burial, grave markers, immigration, census, military and more from all around the world. Their Research Wiki has "How to" Guides, Beginner's Research, Research Strategies, Online tutorials, lettering writing guides, maps and so much more.
Contact Information

Should you require further information about the Alberta Genealogical Society's Youth Services, please contact John H. Althouse at genealogy4youth@abgenealogy.ca