AGS Membership & Achievement Awards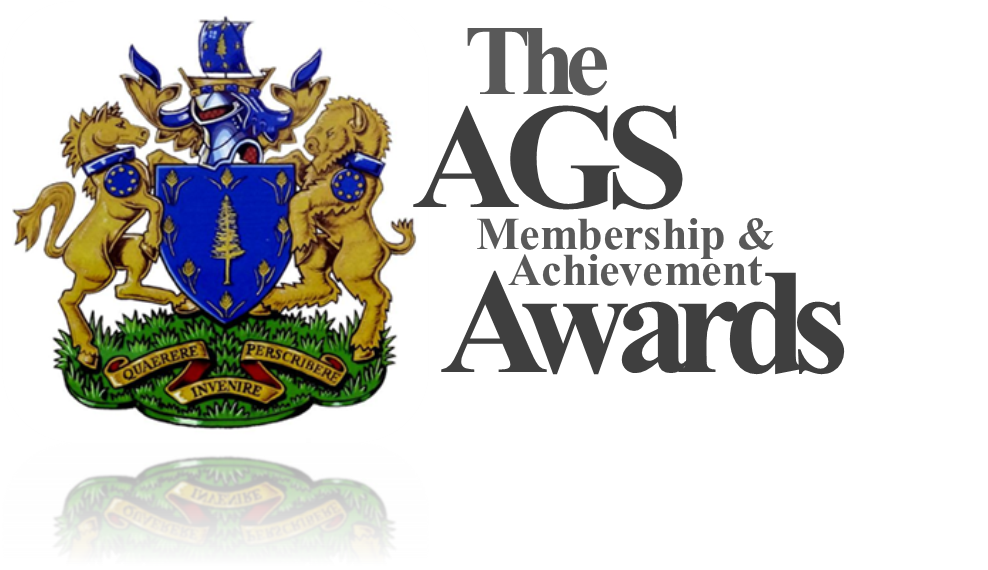 "We make a living by what we get, but we make a life by what we give."
― WInston Churchill

The Alberta Genealogical Society's members possess the passion to achieve some amazing tasks noted by the genealogical community across Canada and around the world. Recognition is defined as "acknowledgment or admission of a service, achievement or ability". Achievement means 'something that has been done or achieved through effort : a result of hard work'. Below are categories for which members may be recognized with an award. Coming soon... we shall highlight our members accomplishments whose duties, contributions or actions were recognized and appreciated.

2019 AGS Award Nomination Form ›
---
President's Award

In judgment by the President of the Society, this award is given for the most outstanding achievement by an AGS member for the year; or it may be given to an AGS branch that has celebrated twenty or more years of service.




A privileged award, seldom given to members who have made a critical contribution to the Society. Its given to those on the merit by creating a change in the direction of the Society for the better, or allowed the Society to maintain ...





An open award given by the AGS Executive to a member or non-member who has assisted AGS in reaching its objectives. Flexible in scope as well as its criteria, the award may be a certificate or a special gift in appreciation.




Long Term Membership

This award is given for twenty-five (25) accumulated years of loyal membership to the Society. It is given primarily on the merit for consistency and the dedicated pursuit of genealogical research and family history.





Honourary


Recipients of this award are people whom AGS esteem as honourable and deserving as non-members, and who uphold the principles that reflect the objectives and goals of the Society. It is a privileged award that is highly restricted and rarely given.

The Margaret Kay Scholarship is an award given annually by the Grande Prairie Branch of AGS since 2014 to a hobby genealogist who presents the strongest application outlining learning activities related to their family history projects... Read More..

Kenneth Young Award

This award is made in the name of Kenneth Young, an active contributor to the AGS from 2003 to 2008, and a past President of the Lethbridge Branch. It recognizes excellence in the publication of branch newsletters. The purpose of the awards.


Peter Staveley Award

Peter Staveley, who died on 23 May 2015, was a long-time member of and a tireless volunteer worker for the Alberta Genealogical Society (AGS) from the time he joined the Society in 2001. He was an invaluable member of Relatively Speaking.