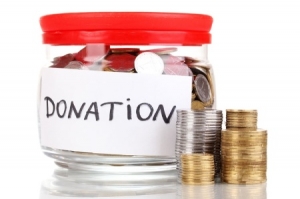 Your generous gift could make a difference
Memberships, research services and government grants pay only a portion of the Alberta Genealogical Society's operating expenses. We depend on support from generous individuals like you to help fund our library collections, host conferences and special workshops, continue ongoing genealogical projects and so much more.
Charitable donations can be made monetarily or gift-in-kind. Donations greater than $10 CDN are eligible for a tax receipt, provided a Canadian postal address is given. Receipts will be mailed out during the first quarter of the year. All donors giving $10 CDN or more will be recognized in the AGS Annual Report and will appear in Relatively Speaking unless they specify to remain anonymous.
If you need further information, wish to make a contribution or gift-in-kind, donors can phone the AGS Office at 780-423-8902 or email. Donations are also accepted online through PayPal.
AGS Charity Registration No. 11878 0790 RR0001.