Savoir faire

—

Two genealogy societies create programs for young people
— John Althouse, BEd, along with the Alberta Genealogical Society wins kudos with Montréal blogger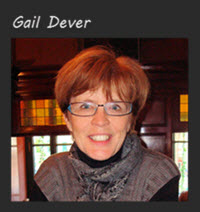 Gail Dever, a Montréal-based genealogist and blogger loves writing—everyday! In October 2015, Gail recognized the efforts of John Althouse, retired Edmonton Catholic School teacher and member of the Alberta Genealogical Society who produced

John is worthy of every minute he passionately dedicated to this series. Congratulations John! Gail is the web content manager for the British Isles Family History Society of Greater Ottawa and is always looking for inspiring genealogy information.
What Gail said:

"Two provincial Canadian genealogical societies — OGS and the Alberta Genealogical Society (AGS) — are reaching out to their communities with lessons plans and activity books for elementary and high school students. And that's good news.




The even better news for genealogists around the world is that these programs are available online and they are not limited to schools and teachers or to the societies that created them.

She continues ...

The AGS Genealogy for Children and Youth series was created to "introduce the wonders of genealogy and family history, to children and youth." The society wants to "arouse interest within a young person about his or her family and their past."




The AGS program is targeted at children and youth ages six to 18 and it meets the provincial school curriculum. Materials can be used for individual family activities, youth groups, and home-schooling.

Kudos to OGS and AGS!"

—Thank you, Gail!
What an honour for John and AGS! Read more about the AGS Children and Youth Genealogical series and subscribe to Gail's blog Genealogy à la carte at http://genealogyalacarte.ca/?p=11449 Source found by Wayne Shepheard.
Copy permission granted 1 November 2015. AGS Communications.