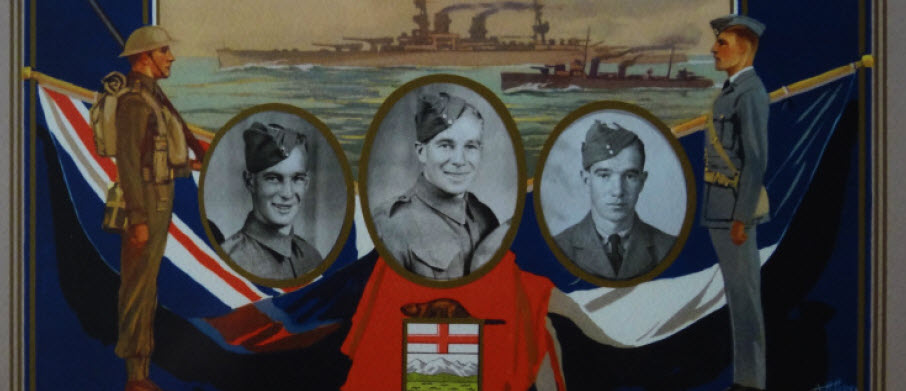 "Three dollars and seventy-eight cents—C.O.D."

by Denise (Juchli) Daubert, Nov 2012

The year was 1943 …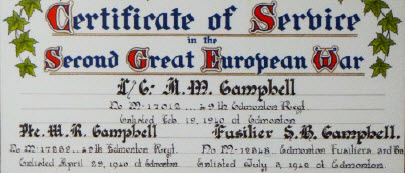 Mrs. Campbell was finishing up the breakfast dishes. As mothers do, she probably had her seven children on her mind — sons Angus, Rod and Stan serving overseas with the Canadian Army, daughters Elizabeth and Hazel on Canada's east coast serving in the Women's Royal Naval Service, son Bliss who still lived at home, plus daughter Catherine who was already married and a mother herself. Catherine's husband, Robert Shaw, was an instructor with the Royal Canadian Air Force on the west coast.

Glancing out the kitchen window, she saw that a postman was walking up their front sidewalk. He was carrying a large parcel under his right arm. Mrs. Campbell quickly dried her hands on a faded dishtowel, straightened out her apron and walked to the front door as the doorbell sounded — ding dong.

There stood a postman from the "Post Office Department of Canada" as it was called in the 1940s. This wasn't her usual postman, but one who specifically delivered parcels. Many parcels delivered in those days were on a cash-on-delivery (C.O.D.) basis. Politely, the postman would have explained that he had a parcel for 9731–92nd Street, ...

Find out more about that special delivery package brought to Mrs. Campbell's door in 1943 in Relatively Speaking's November 2012 issue.
More articles like this?
"Prairie Memories of an RCAF Officer's Wife"—
Lesley (Dalrymple) O'Neil
, November 2013
"Canada Remembers Those Who Served"—
Peter Williams
, November 2011
"Two Tea Bags"—Terry Gregory, November 2007