The Margaret Kay Memorial Bursary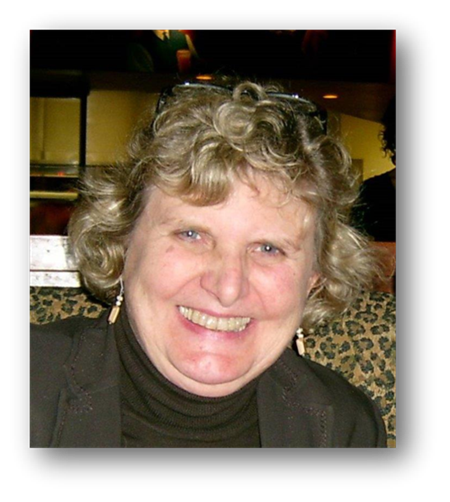 Margaret Kay was born in Hornsea, a small seaside village in the East Riding of Yorkshire, England. She completed her Primary School teacher education in Bradford and thereafter taught in inner-city London before moving to Australia. Margaret arrived in Grande Prairie in 1968, becoming a vital member of the community. She worked to establish a children's daycare service and was a Board member of Alberta Mental Health.
An advocate in life-long learning, Margaret returned to university and received a Master's Degree in Educational Psychology. She taught preschool and Special Education in the Grande Prairie area and served as a Vice-Principal and Director of the Grande Prairie Assessment Team.
As an enthusiastic member of the Alberta Genealogical Society, Margaret was a committed volunteer with the Grande Prairie Branch. She generously shared her time and genealogical wisdom with the young, and the young-at-heart. Margaret was an engaged Executive member of the Grande Prairie Branch and at the provincial level with the Alberta Genealogical Society. This scholarship fosters Margaret's spirit of learning, teaching and sharing genealogical knowledge specifically as a family history hobbyist.
The recipient of the Margaret Kay Memorial Bursary is eligible to receive up to $1,500 in funding, sponsored by the Grande Prairie & District Branch.
Bursary Honour List
The GP&DB is pleased that the following individuals have received the Margaret Kay Memorial Scholarship.
2022, Trish Fedeyko-Millard, St. Albert
2021, Debra Wickham, Medicine Hat
2020, Bradley Pierson, Edmonton
2019, Lianne Kruger, Red Deer
2016, Stephanie Humphreys, Magrath

2014, Nestor Martinez, Brooks
2013, Susan Haga, Lethbridge
2011, Fay Carlson, Camrose
2010, Ellen Thompson, Edmonton
For the current Margaret Kay Memorial Bursary application, Download the application form here › and send it completed, to the following address:
Mail to:

Margaret Kay Memorial Bursary

Grande Prairie & District Branch, AGS

Box 1257

Grande Prairie, Alberta T8V 4Z1

Questions? Contact: